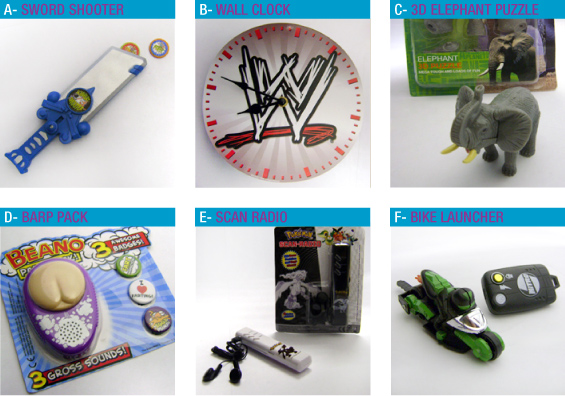 In 2011 we have supplied more than 4 million (4.260.040 to be precise at the last count!) items for magazine covermounts. Here's a selection of those we like best. What is your favourite? Please let us know as we are interested to get your feedback.
Voting will be open until Friday 30th March.
Click on your favourite covermount to send us an email with your choice. Results will be published in the next newsletter.

The beautiful spring weather is arriving, at last! We are so excited that we've decided to give some prizes away. Answer the question below for a chance to win £25 worth of Boots vouchers!
How many covermounts have IMI produced in 2011?
A) 4.260.040
B) 5.260.040
C) 6.260.040
The answer can be found in the Newsletter content. Let us know your answer by 30th March 2012 for a chance to win.
Answers please with address and name to: imi@innovativemarketing.co.uk