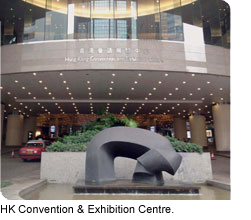 IMI are always searching for new, exciting and innovative ideas to present to our clients.
With that in mind we sent David Kean, one of our key account handlers, on the trail of new ideas and he began his Asia trip in January at the extensive 2014 Hong Kong Toy Fair.
David said "This was a fantastic opportunity to meet some of our key suppliers and to try to develop some new ideas for our client base. I was able to brush up on my chop stick skills too!" He found plenty of inspiration and came back with some terrific new ideas and concepts that will be developed over the coming months. See some examples in the pictures below and please watch the websites for more information.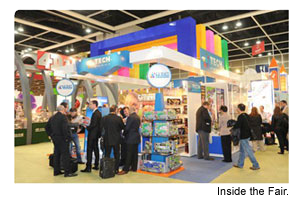 IMI has a valued, trusted and large supply chain that has been developed over our 40 years plus history. We know how important relationships with these suppliers are so after the Toy Fair David went into mainland China to see some of them and to visit factories where orders are running and to assess facilities and developments. He was accompanied by Aaron Fang our manager in China and together they visited many places. "It was fantastic to see how our factories operate first hand and to see how much work and skill goes into producing good quality premiums for our clients! Furthermore it was great to go round the showrooms and pick out exciting samples that we can show our clients", mentioned David.

From covermounts and promotional gifts here are a few examples of our most recent work that we are excited about! Don't hesitate to contact us with your enquiry as we are always ready and willing! We are happy to help.







View complete newsletter ››