View all latest news ››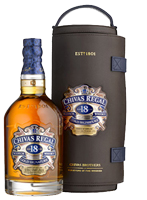 The beverage industry is a very competitive one and many times secondary packaging is what does the selling at retail.
It establishes the brand image and helps distinguish the product from what can is a large amount of competitors.
We've been working with Pernod Ricard for over 10 years producing, amongst other things, this luxurious canister for their Chivas Regal 18 year old Whisky.
This is a complex product and requires the best craftsmanship, precision machinery and high quality maintenance to produce such a premium product.
Our in house design team can create whatever it is you need. Please contact us to discuss secondary packaging options for your product. imi@innovativemarketing.co.uk

| | | | | |
| --- | --- | --- | --- | --- |
| | | | | |
| Ferris Wheel | | Vet Set | | Pin cushion kit |
| | | | | |
| | | | | |
| Ceramic mugs | | Beach Towel | | Tin coasters |
| | | | | |
| | | | | |
| Tin box and secondary packaging | | His & Hers watches | | Donation box + Balloons |

View complete newsletter ››

We are delighted to report that business is growing Down Under and that our Australian IMI is producing many interesting and exciting products under the aegis of Ralph Murdaca.
We are working with an array of exciting clients from Pandora to Steggles, and across similar sectors to the ones we work with in Europe. It seems that the clients in Australia want the same things we want here.....thankfully.
If we can help you in this region please contact Ralph on: RMurdaca@innovativemarketing.com.au.

From covermounts to general promotional gifts here are a few examples of our most recent work that we are very excited about! Don't hesitate to contact us with any enquiry as we are always ready and willing! We are always happy to help.





View complete newsletter ››