View complete newsletter ››


The Brexit vote came as a shock to most of us at IMI. We are intrinsically an importer and we rely on being able to buy well from abroad, particularly China, and the drop in value of the UKŁ of 20% and more over the last few months has had a deleterious effect on our costings. We buy mostly in US$ and although some hedging is possible we are now thrown to the vagaries of the market and the omens for improvement do not look good. Currently, as we write, the UKŁ is standing at Euro 1.10 and US$ 1.21.
The expectation amongst economic observers is that the UKŁ will fall further which will put yet more pressure on prices. With finite budgets in some areas we know this hits our customers hard, so we will be working hard to find other savings and ways to negate price rises, but some unfortunately will be unavoidable.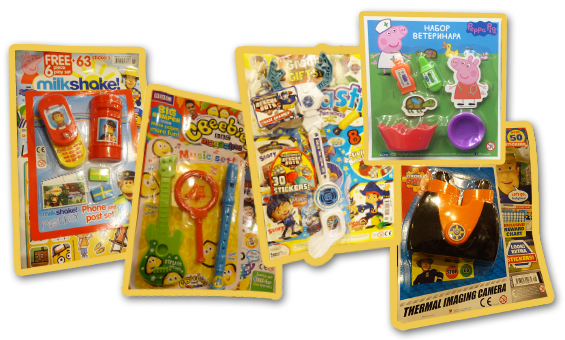 Kids magazines remains one of the most stable sectors in the UK press market, with its overall circulation remaining more or less flat, according to recent ABC reports. The good news is that it doesn't look likely to head into decline anytime soon.
However, in such a saturated market and with restricted budgets, the challenge ahead is to be as innovative and creative as possible with covermount gifts, to ensure they stand out in the crowd, and continue to add value to magazine brands.
Here is a selection of what has recently been spotted on the shelves.


Product safety standards are ever developing and in particular for Toys and recently some our Purchasing team spent time with Intertek, one of the leading Testing Houses in the UK, having refresher course on the standards and how they affect the items we supply.
The most recent development in relation to plastics has been the addition of testing required for PAHs, and the growth in chemicals that are considered dangerous and hazardous is something we continually stay abreast of. Things are always happening in this important area and our regular testing partners are proactively keeping us appraised. We use a variety of experts for advice on what is mandatory and also liaise with our customers on their specific requirements. Please do check with us.
View complete newsletter ››